Child Training Bible Giveaway Hosted by Pea of Sweetness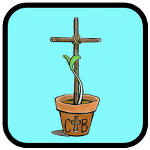 About the Child Training Bible:
The Child Training Bible is tool that allows parents and children (and anyone that loves the Word of God) to go directly to the pages of Scripture for instruction in 20 key areas with a complete section dedicated to the gospel.
The CTB was designed with Colossians 3:9-10 in mind. "You have put off the old self with its practices and have put on the new self." The Scriptures selected for the CTB teach why we are to "put off" certain behavior and what godly behavior we are to "put on" instead. View the full Child Training Bible Review on Pea of Sweetness.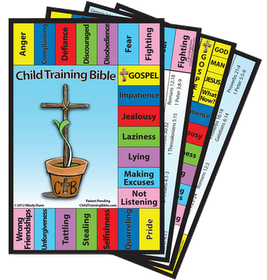 This giveaway begins on 12/22 at 12:01am and ends on 1/5 at 11:59pm (times are EST) and is open to US Residents ages 18+. Please refer to the full terms and conditions in the Giveaway Tools.
A Child Training Bible set
Loading Entry-Form...
...
Disclosure: I received no compensation for this publication. My opinions are my own and may be different than yours. Da Freebies is not responsible for shipment of the prize.
Labels: DONE